Unicom Broadband has been around since 1999 and buying a 5gVision monitoring system was one of the most fortunate decisions we made over this span. We have been recommending 5gVision to all our friends since we found out how well it worked, saving us lots of time and money! 5gVision makes it very easy to manage and control all aspects of technical and financial data pertaining to telecom operations, and at a very low cost! We hope more carriers will find out about this terrific software, please feel free to use our statement about your product and services as an endorsement to the wonderful manner in which your company runs its business.

5gVision monitoring system allows us to always be in control of what is happening with our customers, vendors, destinations, or disconnect codes. 5gVision has all you need in one place: a very flexible interface, tons of stats, reliable alerts delivered over email/sms/push, CDR viewer, signaling packet call flows. You may also easily share any data with your partners. A powerful and flexible rate management system makes working with rates convenient and effective.

We'd also like to mention an exceptional support we are getting from the 5gVision team, they are always ready to help, listen to our needs and are constantly improving their product.

It has been quite a few years since we decided to have 5gVision as part of our network. When we started, it was the beginning of the service, and at that time it was already really impressive, as it had all the cool reports, graphs and information that we could never pull from our MVTS II so fast like 5gVision could do.

Since then, 5gVision has become more and more essential to our business, and I am really glad to be part of that, also helping and providing our inputs and new demands, and receiving an extraordinary service and support in return. As a happy customer, we are delighted to recommend 5gVision to all of our partners, and together we can all grow and improve our services. 5gVision really rocks!

5gVision commitment and ability to consistently deliver amazing analytic solutions continues to impress me. I appreciate their willingness to go the extra mile to ensure customer satisfaction. Their knowledge, technical expertise and track record of building complex business analysis systems, enables them to add value to every telecom platform/switch.

With 5gVision, Vonex was able to optimize its routes, increase productivity, and strengthen its customer base. 5gVision helped us gain more money, decrease our churn and increase the efficiency of our NOC and support.
With 5gVision we can see in real time what is happening in our network, on a client/vendor/destination basis. Being able to get real time SIP signalling captures is like a cherry on top for our engineers. My advice: dont waste time to build and maintain your own monitoring tools, use 5gVision to instantly upgrade your network with real-time monitoring!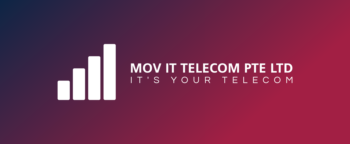 I am in the telecom industry for almost 20 years, and I should say that very few companies can show such honesty, dedication to development, and 1000% customer satisfaction. We are very lucky & proud to have 5gVision. SMS was too complex for us, 5gVision makes it simple. In one word, 5gVision means "success in your business".
We have been using 5gVision for over 6 months now and the monitoring intelligence it provides for your NOC and commercial teams is not comparable to any other tools. Your average expenses to install and run this solution will be 15-20k USD (software and hardware), but your ROI will be maximum 2 months and starting from the third month you will be increasing your profit by having a more intelligent commercial team equipped with a powerful BI tool specifically designed for voice traffic.
For our company 5gVision is the primary tool to analyze VoIP flows and diagnose any kind of traffic issues. All statistics that we need can be found in a few seconds, which dramatically multiplied efficiency of our NOC engineers. 5gVision intuitive interface is an additional key benefit: tables, charts and diagrams grant the opportunity to visualize any important data. You dont waste any time with 5gVision, you just open the application and enjoy the business results.

Our company is in cooperation with 5gFuture for almost 4 years and we greatly appreciate their efforts in continuous improvement of the solutions and their friendly customer service. We completely rely on their expertise and are thankful for their unparalleled contribution to the development of our business.
We definitely had two different kinds of VoIP business: before and after we started using 5gVision for monitoring. We now have enough statistics and information to understand exactly what our customers' trends are and where our weakness points are. Before 5gVision we were almost blind. Currently we can see our business history and predict the future with a few clicks.
5gVision monitor is a great and useful tool for service quality checks and voice trade management. It is compatible with various softswitches and billing systems. It provides immediate information on traffic volumes, sales margins, service quality, etc. that can be of assistance on many levels. It has helped us to have a better overview of the business and consequently our business has improved faster than we expected.
We are very happy with the product. We can view any parameter for any object in a couple of clicks, and in historical perspective. The charts are so easy to use one does not need any special knowledge to do a great monitoring job. A very flexible alerting mechanism. And what pleases us the most - we can share any stats with our colleagues and partners. 5gVision is truly an outstanding system, saving a lot of our time while monitoring and troubleshooting.

We have been familiar with the statistical part of 5g Future products for a long time, a very convenient and informative instrument. Half a year ago we started with the full VoIP suite: switch, routing, billing. We are deeply impressed with the way everything is designed and every small detail is thought of. The web interface and the product configuration are convenient and easy to learn. The backend is rock solid. We are specifically grateful to 5g Future support engineers, who are always quick and professional in 24/7 mode.